The Simple Different Company
To learn about the values SimDif upholds 
Please check out the following pages:
A Genuine Social Impact Venture
The future fits in one's hand
The Smartphone has revolutionized the Internet. The number of connected users has doubled in the last 3 years. 2 billion NEW internet users around the world have discovered the web, and as many people will do the same in the years to come.
A free website builder app, working from any mobile device, in most languages, is an important empowerment tool.


SimDif 2 - A tangible impact, in 5 crucial areas: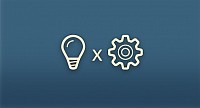 Simple Different Ethics
The "user first" approach
Part of the Ethics of Simple Different, the company behind SimDif, is to guide its users as they build websites.
SimDif is designed to encourage users to create and organize the content that their readers would like to see:  it is also the best way to structure a website for Google.


SimDif is not conceived as a product that people would purchase before they had a chance to understand it.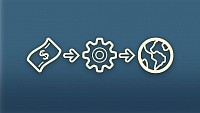 Adjusting the price of SimDif around the World
To create one fair price for all, it requires calculating a different price for everyone
SimDif created a dedicated index, FairDif, to calculate the price of its paid versions. Thanks to FairDif, the price of SimDif is adapted to the cost of living in each country.
SimDif appears to be the first service on the Internet to apply strickly this kind of adaptive pricing. SimDif also includes a free version which is available to everyone.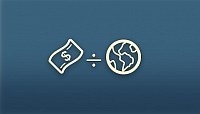 FairDif - Purchasing Power Parity Applied
Localization: To Support and Promote Languages and Cultures
The majority of the world can now access the internet from a phone
Too many people are forced to use English or another widely used language, especially those from internet developing countries as there are few or zero online tools in their mother tongue. This is why It is important to reach out to those users and solve this linguistic equation.


One of Simple Different's core values is to respect and promote the rich diversity of the worlds' languages and cultures, before thinking about a financial conversion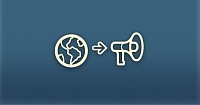 SimDif 2 is designed to promote underrepresented languages and cultures
Over 10 years ago, the first simplified website builders were created to help people make websites without the need for coding or technical knowledge.

The apparent simplification and good intentions of the companies behind these tools, did not achieve the desired results: A vast majority of started sites were left incomplete. Among the few that were published, most sites were not clearly organized for their readers and they struggled to be visible on Google.

Simplified Website Builders did not magically help people make good websites, just like word processors have not automatically made people good writers.

As a result, in an attempt to have a return on their financial investments, many of these services were rebuilt with sales in mind first.

Rather than prioritizing the need for users to build well-optimized sites,  most website builders became experts in selling domain names and more or less useful features. It is easier to suggest that the qualities of a website come from paid add-on, than to entice users to focus on the organization of their content.

Simple Different never gave up on its goal to educate and empower people. In 2010 the first version of Simple Different was released to the public, and in 2012, SimDif became the first website builder app to be available on iOS and Android. A major upgrade, SimDif 2, was released in April 2019.

The calling of SimDif was to help users organize the content of their sites in a way that benefit their audience and to increase their chances of being visible on search engines.

This is still the mission today.

But

 what is SimDif actually?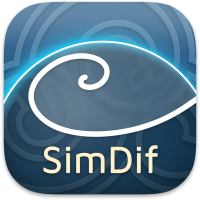 SimDif App Icon
A unique Website Creation App
SimDif is one of the few website builders to be fully functional, with the same features, on a phone, computer, and tablet. This allows you to easily switch from one device to another to edit and publish your site.
SimDif 2 is an app to create full websites, all from a phone without any technical knowledge. 
Make a site by adding pages and blocks and then adding content. Blocks make pages, pages make sites.
Who is it for?
SimDif is for anybody that wants to create a website, hassle-free. The majority of users today are small business owners, teachers, students, communities and clubs, entrepreneurs, and people selling services. 
Why was it created?
Simple Different developed SimDif 2 to meet the website creation needs of people all over the globe, to help users build their presence on the web and have a platform to manage their site.

Already available in 13 languages, this service has been designed to be translated. Thanks to BabelDif (a translation tool developed alongside SimDif 2), the app and its guides can be translated into many different languages, by its own users.
The goal is to support as many languages and cultures as possible, especially those that are underrepresented on the internet.

How much does it cost?
There is a free version, and for the first time in the world, a fair PPP indexed price for the Smart and Pro versions. This index is called FairDif and allows to calculate the right price for each country.

Hosting and the guides are free of charge for all site types.

To check out the features and price of each version where you are, you can go here.

For the Press
The press kit includes:
Press release
App description
SimDif 2 icon/logo
Screenshots for Android, iPhone, and iPad
Simple Different logo
What do people say about SimDif?
2021 - https://www.apkmonk.com/posts/simdif-website-builder-app-review/
"Considering all the features it offers in the free version, this application gets a solid 9 out of 10. The best part about this app is that you can build/modify your websites from multiple devices without having to start from scratch each time you hop on to a new device. We highly recommend that you try this app if you're looking to build a website."


2019 - https://www.androidappsreview.com/website-builder-for-android-app-review/
"Overall, Website Builder for Android is an extremely well-designed app that delivers on the key areas that matter most: ease-of-use, flexibility, capability, and extensibility"


2017 - https://appslisto.com/website-builder-review/
"The app has received positive acceptance among android users with testimonials from fans. The ease of use and simplicity of the app have gained it more downloads and usage. The fact that you don't have to hire another person to build a website for your business is the dream of most business owners out there and SimDif website builder has made the dream come true" 



2015 - https://web-builder-app.com/
"SimDif have obviously thought very carefully about how the websites their users create will actually perform, both for website visitors and for search engine results. Overall, the combination of ease of use and the consistency of its capabilities for creating websites on Android, iPhone, iPad, and desktop are unmatched."
User ratings and reviews on the Google Play store:
Stefanie Bollmann

November 21, 2018 - ★★★★★
"I looked into various website builder apps before I chose to use SimDif and I never regretted my choice. It's the best: easy to manage and update the website from all devices and publish in an instant. When I couldn't resolve things by myself I got quick help from a kind customer service team. Recommend it 100%"
Clive Cooper
November 19, 2018 - ★★★★★
"Given this app a fair test drive, very impressive. It does just what I expected and it does it well. A very intuitive application. I can see myself going for the pro version eventually but for now, the free version is fine. Well done developers."


Danoz Directo
November 3, 2018 - ★★★★★
"Outstanding, easy to use as well as having free features but I will be going with a pro version as I'm impressed."

Moomin74 
October 28, 2018 - ★★★★★
"Great website builder and hosting app. It's very convenient to be able to manage everything from one app."

Chidi Edward Nnaji
October 1, 2018 - ★★★★★
"SimDif is one of the simplest ways of building any type of website. Even a novice can use SimDif."