Simple Different
Simple Different Co. LTD was founded in 2009. It is a self-funded company based in Chiang Mai, Thailand with a small and diverse community of talents from around the world.
They are a team of 10 people between 24 and 55 years old sharing 6 languages - English, Thai, French, Spanish, Russian and the local northern Thai dialect.
They all share the same conviction in building an original and useful app and also share the same ethics when defining their service and helping their users.

3 years ago they started to rewrite the first version of SimDif and called it "the V2". It is an ingenious technical platform able to support SimDif 2 and other projects of the same nature.

Here is where we are in a more administrative way ;-)

Simple Different Co., Ltd.
231/4 moo 1, T. Nong Hoy A. Muang
50 140 Chiang Mai, Thailand
You can email us here or directly at help@simple-different.com


The Family
The Founders are French and Swiss. Friends, family, and some of the developers are still shareholders of the company to this day.
There are also several key advisers and translators collaborating on a regular basis with the Simple Different team. 
Over the last decade, some excellent developers have been a part of the adventure. Those team members, along with shareholders, advisers, consultants, translators, and most importantly the users, are directly responsible for the qualities and values SimDif represents.

During this time they have acquired a wealth of experience in the creation and management of a website builder app.
Simple Different Ethics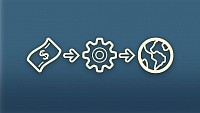 The "user first" approach
Part of the Ethics of Simple Different, the company behind SimDif, is to guide its users as they build websites.
SimDif is designed to encourage users to create and organize the content that their readers would like to see:  it is also the best way to structure a website for Google.


SimDif is not conceived as a product that people would purchase before they had a chance to understand it.