Adjusting the price of SimDif around the World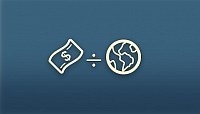 FairDif - Purchasing Power Parity Applied
To create one fair price for all, it requires calculating a different price for everyone
SimDif created a dedicated index, FairDif, to calculate the price of its paid versions. Thanks to FairDif, the price of SimDif is adapted to the cost of living in each country.
SimDif appears to be the first service on the Internet to apply strickly this kind of adaptive pricing. SimDif also includes a free version which is available to everyone.
A single fixed price doesn't have the same value for everybody in the world
Cheap for some, barely affordable for others, too expensive for those who need it the most.
Based off reputable pricing indexes including the World Bank, OECD, and Numbeo, FairDif attempts to estimate a price that has the same value for everyone. For example, one year of the Pro version is $89 in the US, and approximately $100 in Japan, $30 in India, $37 in Nigeria, and $90 in France. 
This does not mean people in India or Nigeria are paying less than the people in France or the US. It may be a different price, but the relative value is the same.

To the best of our knowledge, SimDif is the first app and online service to provide this kind of adaptive pricing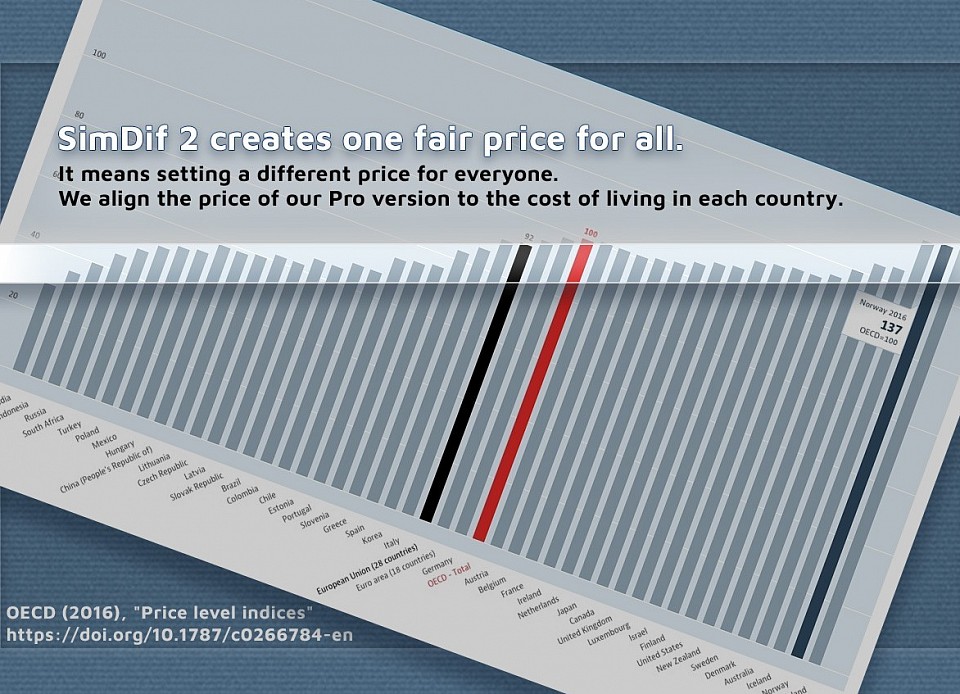 Introducing FairDif, a purchasing power parity index that is applied to the price of the Smart and Pro versions.
Localization: To Support and Promote Languages and Cultures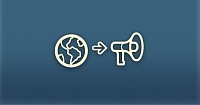 SimDif 2 is designed to promote underrepresented languages and cultures
The majority of the world can now access the internet from a phone
Too many people are forced to use English or another widely used language, especially those from internet developing countries as there are few or zero online tools in their mother tongue. This is why It is important to reach out to those users and solve this linguistic equation.


One of Simple Different's core values is to respect and promote the rich diversity of the worlds' languages and cultures, before thinking about a financial conversion
Simple Different Ethics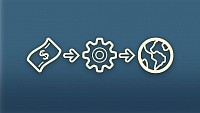 The "user first" approach
Part of the Ethics of Simple Different, the company behind SimDif, is to guide its users as they build websites.
SimDif is designed to encourage users to create and organize the content that their readers would like to see:  it is also the best way to structure a website for Google.


SimDif is not conceived as a product that people would purchase before they had a chance to understand it.